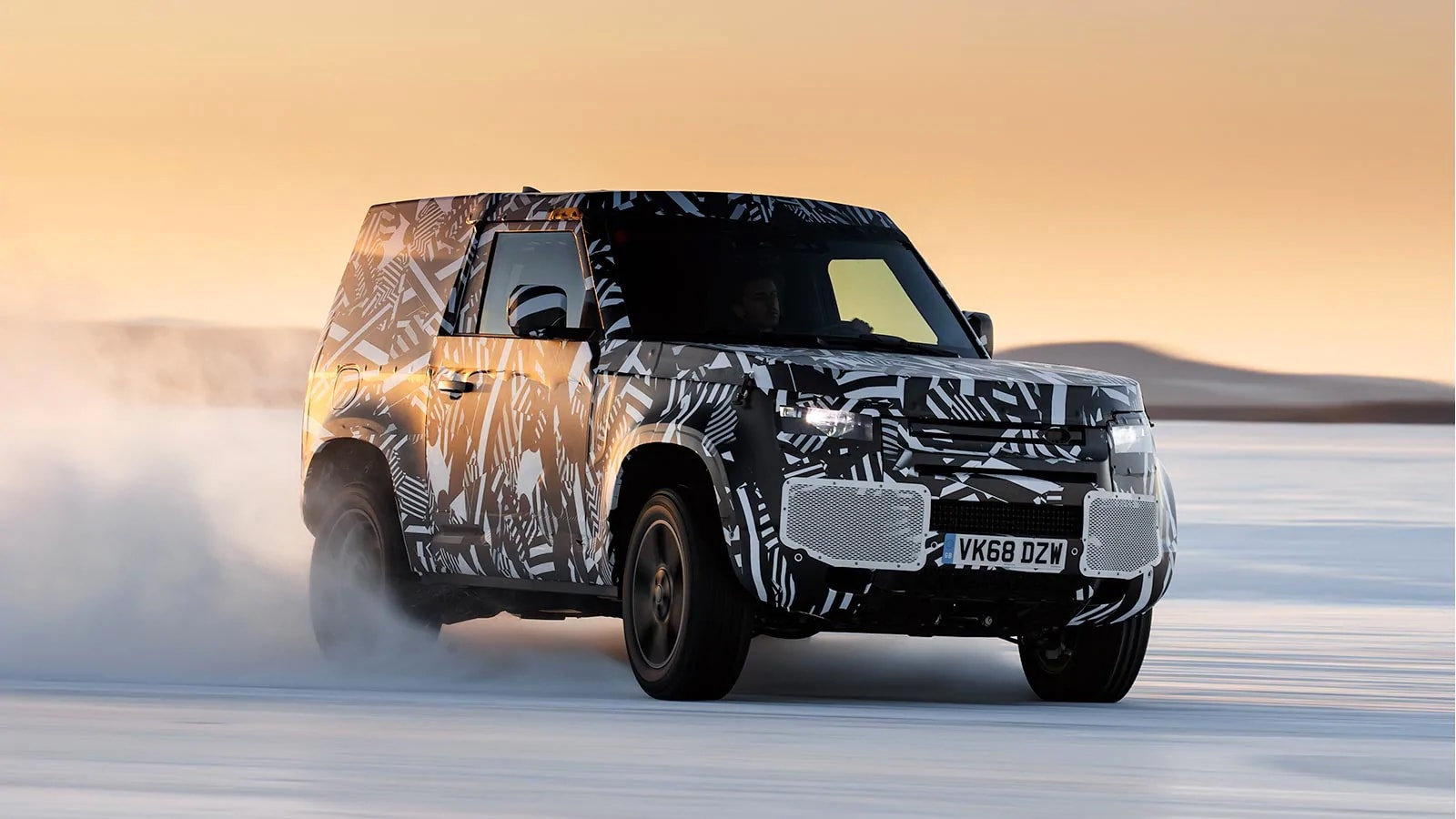 For over 60 years, the Land Rover Defender remained the epitome of rugged durability, versatility and capability. And the next generation of the Defender continues that historic foundation-now adding evolutionary design and the latest technologies to its list of attributes. 
With 71 years of all-terrain experience, the capable reputation of the Land Rover vehicle precedes it. And we've tested the all-new Defender to the utmost extremes-122°F desert heat, -40°F Arctic cold, 10,000-ft.-plus Rocky Mountain altitudes, even traversing three-quarters of a million miles of demanding terrain-to ensure that it's up to the task of everyday life with the most adventurous customers. 
To be revealed in the latter half of 2019, the all-new Land Rover Defender will be available for purchase in 2020. With more exciting Defender news on the way, stay connected with upcoming announcements by signing up to the right.